---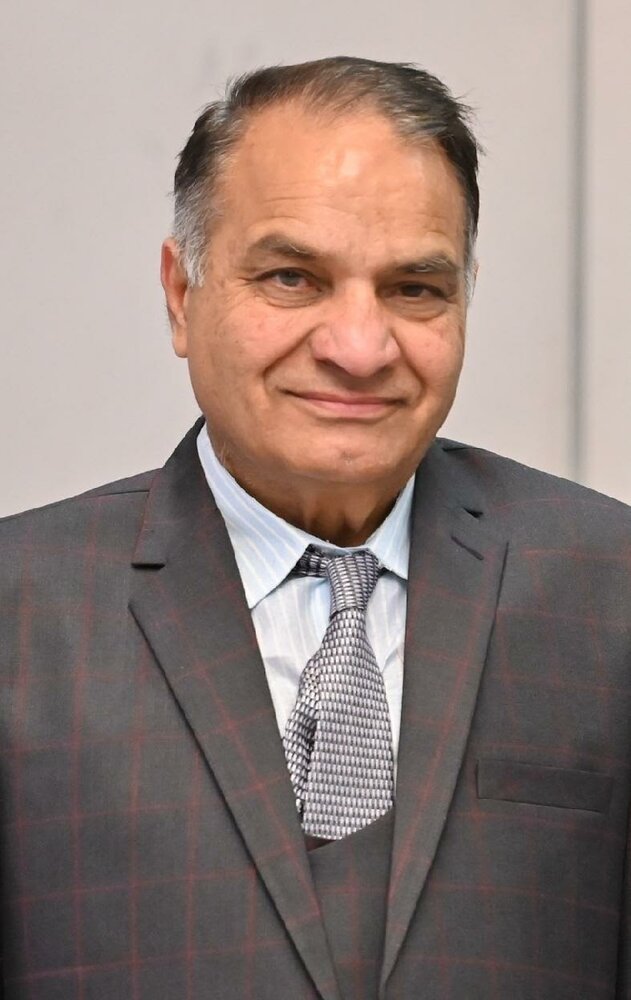 Obituary of Imtiaz Ahmad
Please share a memory of Imtiaz to include in a keepsake book for family and friends.
We are sad to announce the demise of Respected Chaudhry Imtiaz Ahmad Sahib of peel Village, Western Brampton Jamaat,
إنا للہ وإنا الیہ راجعون
He belonged to a well-known respectful family in Badhaal, Zilla Sialkot. By Allah's grace, he was a moosi. The deceased's father, Chaudhry Muhammad Deen Sahib, offered great social and beneficial sacrifices for the village, especially in Langar Khana of Jalsa Salana whether it be supplying potatoes to the Jama'at from his own agricultural farms till his death. He had the blessed opportunity to serve district Sialkot Jama'at as a president and Naib Ameer. He instilled a level of devotion to Jamaat in his children too. His maternal grandfather Hazrat Qazi Nazeer Hussein Sahib, session judge, was a companion of the Promised Messiah (a.s).
Respected Imtiaz Ahmad Sahib was a devoted Ahmadi, and had a deep and strong connection with Khilafat Ahmadiyya. He was very devoted to Jama'at's work and would do so very passionately whenever given the opportunity. For many years, he worked as a khadim masjid in Baitul hamd Mosque, in Mississauga, and in other capacities. He helped out new comers to Canada in anyway he could and he guided them. In his village of Badhaal, Zilla Sialkot, he established the Deen Social Welfare Society, aimed at helping mankind. Through this society, he established a hospital, a sewing school, a post office, and a bank for the people in his village.
He was regular in his daily prayers, and also had the blessed opportunity to do Umrah. He would also often attend Jalsa Salana UK and Germany. He was class fellow of former Ameer of Jama`at Canada, Naseem Mehdi sahib and very dear friend of him. He was very social, friendly, humble and led a simple lifestyle helping others.
We pray that may Allah grant him an exalted station in Heaven. May Allah have mercy on the deceased, may Allah give his family and friends solace and fortitude and enable them to bear this loss with patience. Ameen.
Share Your Memory of
Imtiaz
who we are:

The Ahmadiyya Muslim Jama`at Funeral Service is a community run service that caters to the needs of the Ahmadiyya Jama`at in the GTA. If you want to learn more about the Ahmadiyya Muslim Jama`at please visit our official website at www.alislam.org

Contact Us

Phone: 905-206-1605
Fax: 905-206-1144
Emergency: (647) 400-8169
Email: funeral.services@ahmadiyya.ca
location

1194 Matheson Blvd. East
Mississauga, ON L4W 1R2

Quick links