---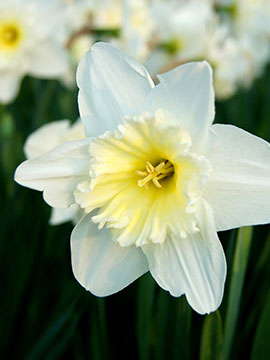 Obituary of Fahmida Latif
We are sad to announce the demise of Respected Fahmida Latif Sahiba wife of late Maj. Abdul Latif Sahib of Scarborough South Jama'at, who passed away on October 6, 2019 at the age of 91 years.
... Surely, to Allah we belong and to Him shall we return. [2:157]
Details are as follows:
Viewing
Tuesday, October 8, 2019 From 5:00pm to 7:00pm
Address: Baitul Hamd Mosque. 1194 Matheson Blvd. East, Mississauga ON
Funeral Prayers
Tuesday, October 8, 2019At 7:00pm
Address: Baitul Hamd Mosque. 1194 Matheson Blvd. East, Mississauga ON
Burial
Wednesday, October 9, 2019 At 11:00am
Address: Brampton Memorial Garden 10061 Chinguacousy Road, Brampton, ON, L7A 1R7
By the Grace of Allah, Respected Fahmida Latif Sahiba was a Musi. She was daughter of Babu Akbar Ali(ra) who was a companion of The Promised Messiah(as), and the wife of late Major Abdul Latif, former Na'ib Amir Jama'at Ahmadiyya Lahore. She spent her childhood in Qadian. She did her Wassiyat at a very young age. She was a great scholar of religion and had wealth of knowledge about religious affairs. She taught numerous children to read and recite the Holy Quran. She served Jama'at in various capacities including the president of local Jama'at in Lahore. In 1991, she donated her house and property to Jama'at. She moved to Toronto in 2011, and lived with her niece Dr. Humaira Khan. She was an active member of the local Jama'at, and due to her vast knowledge was an asset to local Lajna.
She had a deep love of Khilafat and was regular in daily prayers. May Allah grant Maghfirat to the deceased and elevate her spiritual status in the heaven! Amen! May Allah also shower His mercy upon the grieved families and give them solace and fortitude and enable them to bear this loss with patience! Amen!
Close relatives of the deceased are as follows:
Rasheeda Khan Sahiba Sister
Humaira Khan Sahiba Neice
Akbar Khan Sahib Nephew
Babar Khan Sahib Nephew
Iffat Rathore Sahiba Sister-In-Law
Visitation
5:00 pm - 7:00 pm
Tuesday, October 8, 2019
Baitul Hamd Mosque
1194 Matheson Blvd
Mississauga, Ontario, Canada
Funeral Prayer
7:00 pm - 7:30 pm
Tuesday, October 8, 2019
Baitul Hamd Mosque
1194 Matheson Blvd
Mississauga, Ontario, Canada
Burial
11:00 am - 11:30 am
Wednesday, October 9, 2019
Brampton Memorial Garden
10061 Chinguacousy Road, Brampton
Brampton, Ontario, Canada
Share Your Memory of
Fahmida
who we are:

The Ahmadiyya Muslim Jama`at Funeral Service is a community run service that caters to the needs of the Ahmadiyya Jama`at in the GTA. If you want to learn more about the Ahmadiyya Muslim Jama`at please visit our official website at www.alislam.org

Contact Us

Phone: 905-206-1605
Fax: 905-206-1144
Emergency: (647) 625-2893
Email: Funeral.services@ahmadiyya.ca
location

1194 Matheson Blvd. East
Mississauga, ON L4W 1R2

Quick links