---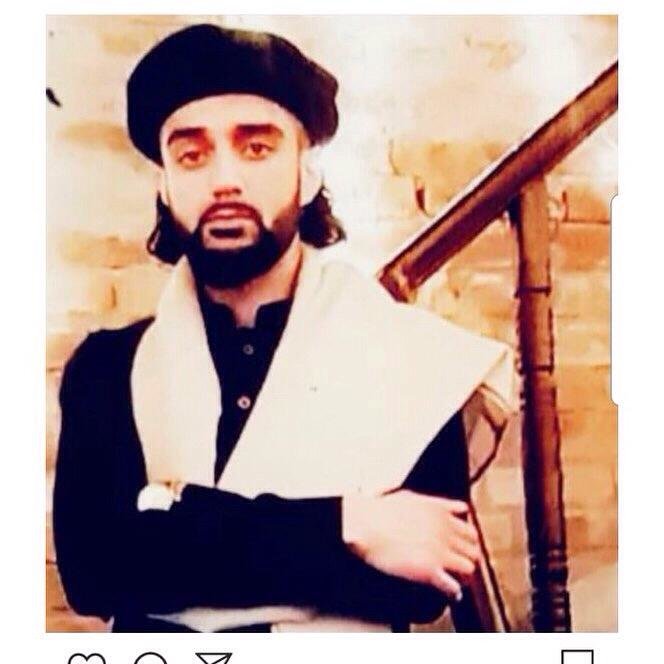 Obituary of Imraan Qamar
We are sad to announce the demise of Respected Imraan Qamar Sahib son of Mohammad Ayub Qamar Sahib of Vaughan North Jama'at, who passed away on August 15, 2019 at the age of 27 years.
... Surely, to Allah we belong and to Him shall we return. [2:157]
Details are as follows:
Viewing
Sunday, August 18, 2019 From 6:00pm to 7:30pm
Address: Baitul Hamd Mosque. 1194 Matheson Blvd. East, Mississauga ON
Funeral Prayers
Sunday, August 18, 2019 Right After Maghrib Prayer At 8:35pm
Address: Baitul Islam Mosque, 10610 Jane Street. Maple, ON
Burial
Monday, August 19, 2019 At 11:00am
Address: Nashville Cemetery 10445 Huntington Rd, Nashville, ON
He was a kind and thoughtful son, brother, nephew, mamo and friend. He took the teachings of the Holy Prophet (sa) to heart and was an obedient servant of Allah. He treated everyone around him whether at home or at work with such devotion and respect.
May Allah grant Maghfirat to the deceased and elevate his spiritual status in heaven! Amen! May Allah also shower His mercy upon the grieved families and give them solace and fortitude and enable them to bear this loss with patience! Amen!
Close relatives of the deceased are as follows:
Mohammad Ayub Qamar Sahib Father
Nasira Qamar Sahiba Mother
Quratulain Qamar Sahiba Sister
Bilawal Ali Kamran Sahib Brother
Ferhan Qamar Sahib Brother
Bilal Sher Sahib Brother-In-Law
Kushi Muhammad Sahib Maternal Grandfather
Shukran Bibi Sahiba Maternal Grandmother
Visitation
6:00 pm - 7:30 pm
Sunday, August 18, 2019
Baitul Hamd Mosque
1194 Matheson Blvd
Mississauga, Ontario, Canada
Funeral Prayer
8:35 pm - 9:00 pm
Sunday, August 18, 2019
Baitul Islam
10610 Jane St.
Maple, Ontario, Canada
(905) 832-2669
Share Your Memory of
Imraan
who we are:

The Ahmadiyya Muslim Jama`at Funeral Service is a community run service that caters to the needs of the Ahmadiyya Jama`at in the GTA. If you want to learn more about the Ahmadiyya Muslim Jama`at please visit our official website at www.alislam.org

Contact Us

Phone: 905-206-1605
Fax: 905-206-1144
Emergency: (647) 625-2893
Email: Funeral.services@ahmadiyya.ca
location

1194 Matheson Blvd. East
Mississauga, ON L4W 1R2

Quick links